Trading commodity futures and options involves substantial risk of loss and is not suitable for all investors. You should carefully consider whether trading is suitable for you in light of your circumstances, knowledge and financial resources.
By: Rick Alexander, senior broker at Zaner Group.
INDICES: 5/18/12  Lower closes yesterday for the cash and dow jones industrial average futures along with the S&P 500, E-Mini S&P 500 and nasdaq futures once again.  All of the indices have been in long-term uptrends but now the dow and nasdaq are below critical areas giving me SELL SIGNALS but don't look to sell in their present areas unless the S&P's close below 130000 and or there is a decent size retracements for the other two.  CALL FOR DETAILS!  The dow has been trending lower since the beginning of May while the S&P's and nasdaq since the beginning of April.  In summary, the indices look to be in topping modes.  For additional customizable charts and quotes visit Markethead.com for a FREE, no-obligation 30 day subscription.  SELL SIGNAL FOR THE DOW JONES INDUSTRIAL AVERAGE FUTURES ALONG WITH THE NASDAQ FUTURES.  CALL FOR DETAILS AT (312) 277-0107 OR EMAIL ralexander@zaner.com!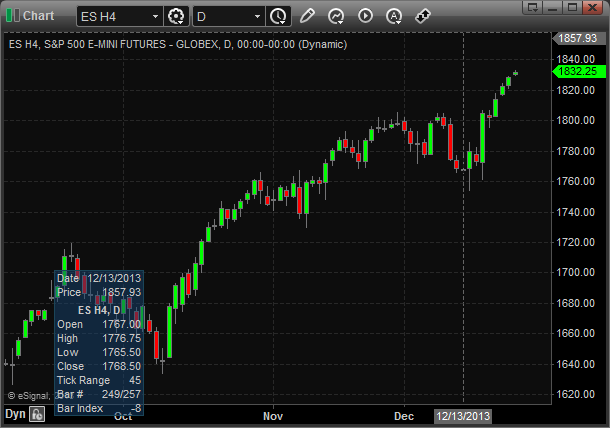 Rick Alexander
(312) 277-0107
Subscribe FREE to Zaner Group's Daily Research Newsletter.
Futures, options and forex trading is speculative in nature and involves substantial risk of loss. All known news and events have already been factored into the price of the underlying commodities discussed.